June Odd Sheng pushes projects are: Marshall ear registered company special 4800 yuan, 3800 yuan the following year, the annual special offer (registration renewal Highland price is RMB7500 5900)

This month do special aspect is to consider this year BVI company can not open a bank account in Hong Kong, BVI Marshall with the same advantages, but now in Hong Kong Wing Hang, Hong Kong, DBS, Singapore launched a new account with the second aspect of the Marshall Islands tax system sound, if not in the local business, regardless of whether the company has business income without having to do tax accounts, maintaining a single management, customers and friends who are interested please feel free consultation!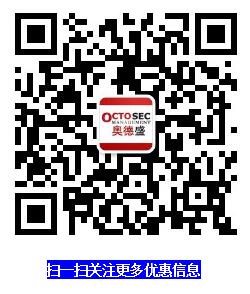 Marshall is located in the Pacific Ocean, located about 3200 kilometers southwest of Hawaii and about 2,100 kilometers southeast of Guam, an area of 181 square kilometers. Republic of the Marshall Islands is currently one of the Member States of the United Nations. The official language of the country for the Marshallese dialect and English, Marshallese US dollar currency.
For the development of national economy, the Marshall Islands offshore business law can be exempt from all taxes. Allowed to issue bearer form of shares, and the shareholders, directors or officers of the name, registered agent or government are not required to register. Set up a company to be completed within 10 days. In case of the need of real-time, you can buy ready-made company. Odd Sheng with many years of management experience at home and abroad to provide quality Marshall company registration services.
First, the Marshall Islands registered company type
1, the British management company Marshall
2. English shall be the Managing Director and Company Secretary
3, American management company Marshall
4 shall have directors and officers
Second, the standard registered capital: the standard number of shares without par value of 500 parts of registered or bearer shares
Three, Marshall Advantages
1, no tax declaration and payment of any taxes
2, help real estate investments, securities trading, investment trusts and property
3, to provide privacy protection, no public shareholders, directors identity;
Fourth, the Marshall Islands registered company processes
Marshall company name search → signed agency agreement → delivery payments → → production companies registered customers signature file filings → → → complete file transfer company registration
Fifth, the time required for company registration Marshall
1, Ltd. registered a new Marshall takes 10-12 working days;
2, when buying ready-made Marshall Co. takes 3-5 business days;
Sixth, the Marshall Islands registered company information required
1, the company, the English name;
2, at least one shareholder and director;
3, shareholders, directors or passport copy;
4, the proportion of shareholders;
5, shareholders, directors contact address, phone number;
Seven, Marshall company registration is completed files available
1, a certificate of registration (abbreviated CI);
2. Articles 3;
3, the stock of the present;
4, seal, signature stamp each one sub-plateau;
5, a copy of the application for registration of company documents;
Eight, Marshall company license renewal
Marshall long as the company is not in the local business there is no need to pay any taxes to the government, but the company must apply for license renewal: the annual license renewal time next year before the expiry date of a month to handle;
The company fails to license renewal year will incur a fine of USD400 yuan fine. Examined more than 15 months, the license will be canceled.